Politically Active
A Nonpartisan Student Organization
Politically Active is a nonpartisan student-run organization dedicated to improving the political literacy of OTC students. Young adults consistently rank the worst in political awareness and political participation. We volunteer the least, and we donate the least. This generation is less likely to know what terms like "pro-life" and "pro-choice" means, or how the legislative process works or even what it takes to vote.
We commit our organization to elevating the political knowledge of as many OTC students as possible. Our organization will hold political events; we will engineer voter registration drives and personally invite the headline makers in local, state and national politics into our rooms so they can educate us directly as to what they do and why.
Again: we are nonpartisan. We do not promote the Democratic Party, the Republican Party or any individual politicians or organizations. The only thing we promote is bringing more of the community into our campus and bringing more of our campus into the community.
We have two meetings a semester where we discuss and debate the issues. We require club members to participate in one activity of their choice.
Be a part of our movement. Email the sponsors Cara Griffin (griffinc@otc.edu) or Andrew Crocker (crockera@otc.edu), for more information or show up to any of our meetings!
Leadership
Student Officers
Garrett Moeller
President
Gabe Patino-Rodriguez
Chief Analyst
Courtney Holmes
Volunteer Coordinator
Izzy Franckewitz
Vice President
Chloe Moyers
Public Relations Coordinator
Stevi Berry
Cabinet Member
Cara Griffin
Cara Griffin is the HR Coordinator and an Adjunct Political Science Instructor at Ozarks Technical Community College. She co-sponsors student organization, Politically Active. Cara was recently a Springfield Business Journal 40 under 40 award recipient.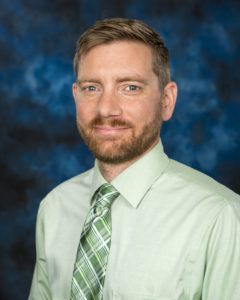 Andrew Crocker
Andrew Crocker has been a full time faculty member as an Instructor for Political Science at Ozarks Technical Community College for almost a decade. Andrew co-sponsors Politically Active, a non partisan student organization. Andrew also serves as the Director of the Be Civil Be Heard organization founded in Springfield, MO. Andrew recently was a Missouri Governor's Excellence in Teaching Award recipient.